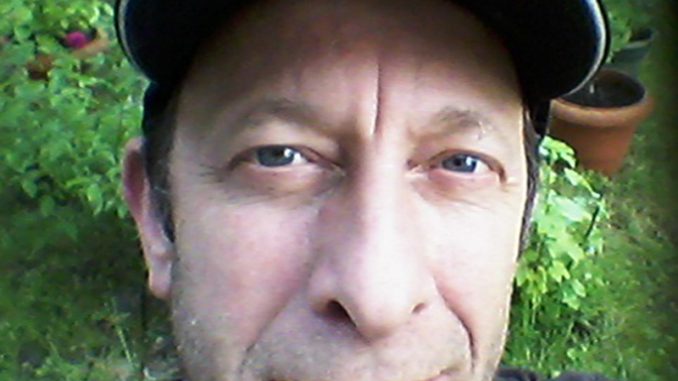 Lire cette interview en français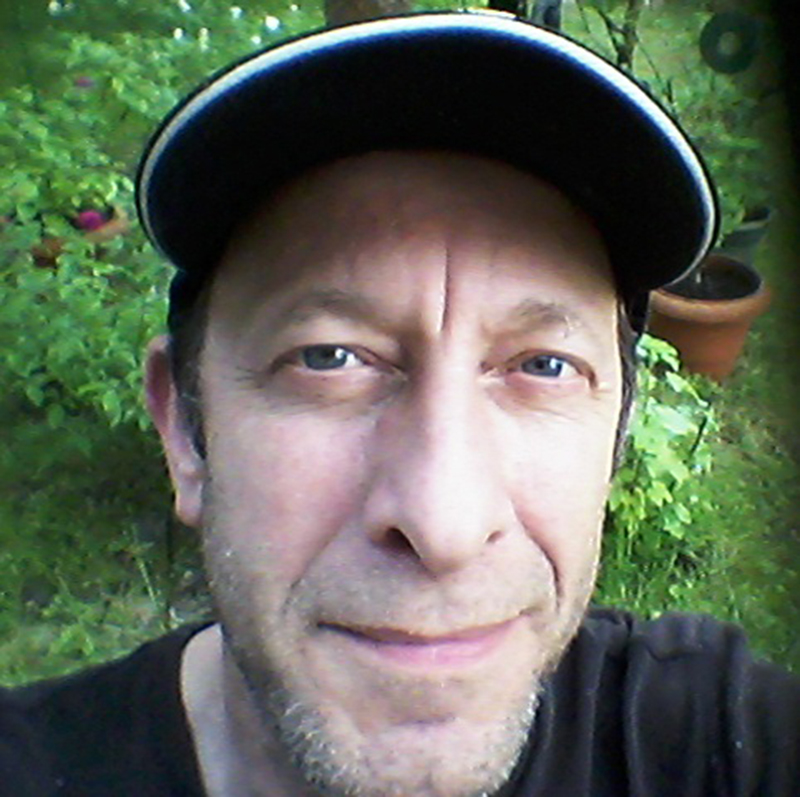 Some of you may not know his name but everyone knows his work on Amiga. Indeed we owe to Michel Janicki several major titles and arcade's ports of the early 90s such as : Beach Volley, Cabal, Ivanhoe, Liquid Kids or Toki.
We had the chance to met him on the Amiga France's board for the June 2017 contest for which Toki was highlighted; And he kindly agreed to respond to this interview.
Can you introduce yourself (to our reader) in few words ?
Michel Janicki, video game programmer on Amiga, GameBoy, sega master System, Sega Mega Drive, PS1, PS2, Pc
How your career in computer science began? How did you discover computing and what gave you the will of being a programmer ?
Everything began the day a friend of mine came to my place with a Commodore vic20. He plugged it on the television and it brought me crazy. I could write on the TV!!! :) I let you imagine what this poor TV had to undergo during the entire weekend. I then decide to buy a micro-computer but as I was lacking money, I finally bought a TANDY MC 10. I made my first try in Basic on this machine. I also discovered a strange computing language: ASM. It has been a revelation. Latter I bought a Vic20 on which I spent weekends programming anything and everything.Then, drooling in front of the Commodore C64 exposed in some showcase, I broke my piggy bank. And the passion sets in. Little later I finally offer myself the Amiga 500: The monster. :)
In 1989 you joined OCEAN FRANCE as "Lead developer" until 1994. What do you remember of that time ? Were things really different than today ?
When I joined Ocean France I was asked to adapt the arcade P47. But the project collapsed and I started working on Beach Volley. For this, I was only having an Amiga 500 with its floppy drive and no memory expansion. For Cabal, they bought me a hard disk. I cannot remember its capacity but it was really small as it was quickly saturated. At this periode, atmosphere was really cool. Frankly I have great memories of it. Thereafter I found this atmosphere in Cryo. And after it was something else…
Among all Amiga games you worked on, what is your best and worse memory and why ?
My best memories for games development are spread out on all the period I have worked for Ocean. There is no bad memory of this time. We were all fond of programming and we were living for it. Of course, some moments were more speed than others. Especially the end of a game project, for the release of the masters…. You hit a bug and spend the weekend to fix it. :)
The end of Ocean France also marks the end of your developments on Amiga. How did you live this post 8/16/32 bits period ?
When Ocean France closed, I went to Cryo. Pierre Eric and I had previously finalized Liquid Kids at home. At Cryo, I started working on Master System and Game gear by programming Speedy Gonzales. And guess what? All the tools we used were made on Amiga… in ASM. ;)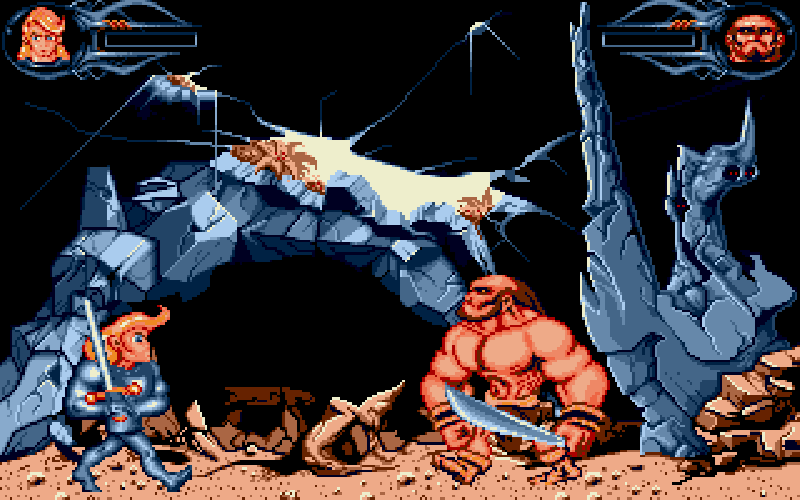 What have been the next steps in your career path ?
After Cryo, I went to Bordeaux and I worked for In-Fusion to develop cell phone games. It was Ok as I had to deal with speed and memory constraints that I loved so much. :)
What do you think of this current trend about retro gaming, whether it is about the sharp rise of the price of certain old machine and rare games, or the massive arrival of Inde programs overpixelized deliberately ?
It is normal to be nostalgic at some point. Technical progress in Video Games industry were made so rapidly that at a point, when the curve starts to be horizontal again, we just go back to basics. Concerning the price of old school materiel, I am not aware at all.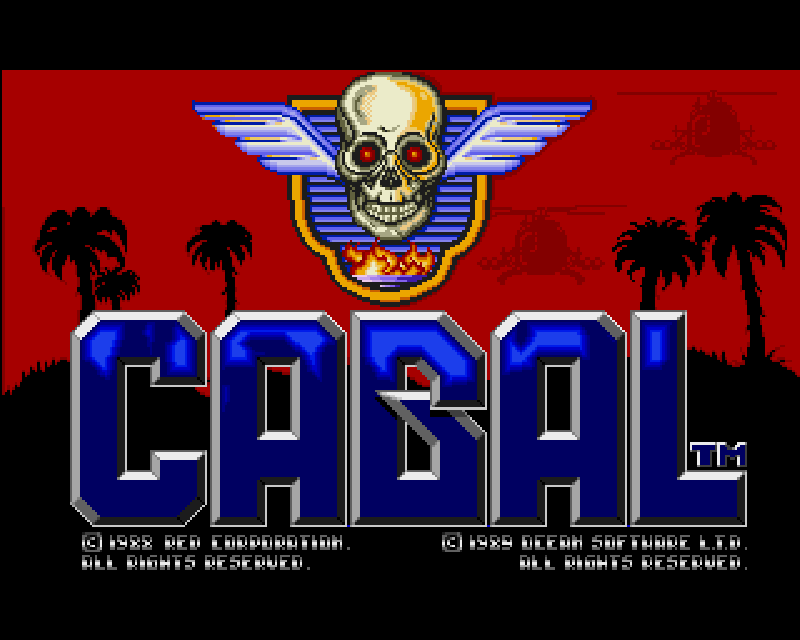 Cabal – Ocean Software
Are you still an Amiga user or programmer (If yes what material do you own yet?) or do you just keep a nostalgic and amused eye on this period ?
Unfortunately I'm not an Amiga user anymore, (but sometimes it makes me want to buy one). I have great memories with it. That's why I'm trying to create my own gaming console with an Arduino heart and, of course, speed and memory constraints. I've called it: The 101.
Link to the Kickstarter : https://www.kickstarter.com/projects/1197450023/101-console
We want an exclusivity: Can you share with us something you have never said in an interview and that you will never tell somewhere else ?
So..: A Sunday evening, it was about 11 o'clock pm (well yes it was the day before the release of the master of Cabal), under one of my office window, under which there was a sort of terrace, several people just pop-up and started to cut external curtains with knifes. Yes, we were at Garges-lès-Gonesse… Suing them trying to force open one of the windows, I quickly rummage in the diverse audio sample (of Cabal) to find a .wav of an alarm siren. I launch it with maximum volume. It was enough to scare the merry band off!! :)
The last word ?
I don't know if I will say the last word, but rather a word of continuity. Have fun again and again with this wonderful machine that is Amiga. It makes me so happy to see it still alive.
Interview made by Jim Neray
French/English translation by Icy.